Industrial and Commercial Dumpster Rental in Milton, Oakville and Mississauga
Industrial Dumpsters along with Commercial Dumpsters are used by a wide variety of manufacturers, distributors, retailers and processors throughout Ontario. These bins are typically used for the collection of scrap metal, cardboard, off run product and all non-hazardous waste produced during daily operations.
Mr. Waste offers a selection of dumpster sizes for industrial and commercial use and is pleased to recommend the best dumpster or bin for your needs. From 2 Yard to 8 Yard bins, we have the selection and inventory to suit every application. Our delivery drivers are polite, experienced at locating a dumpster in tight areas and are pleased to serve you.
Our Industrial & Commercial Dumpters
Mr. Waste offers front end service from 2 yard bins to 8 yard bins. Both Industrial and Commercial bins are available for monthly long term rental. Scheduled pick and drop off dates can be arranged or you can call or email when you require service.
2 Yard
4 Yard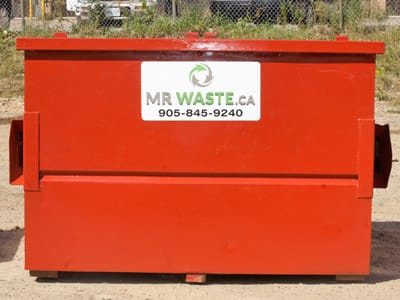 6 Yard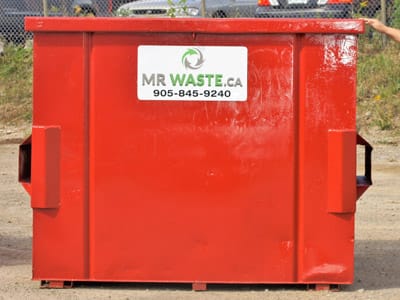 8 Yard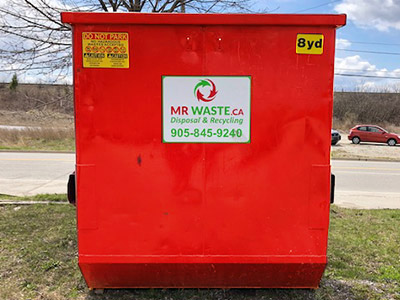 Request a Free Quote
Please Note: The following items are not accepted by Mr. Waste: Tires, Propane Tanks, Batteries, Asbestos, Paint Cans and Pesticides. The customer will be held responsible for any financial and/or environmental impact of all hazardous materials.